Stylemoms, if you're looking for something comfortable and flowing to wear without alot of fuss – it doesn't get any better than a jumpsuit. Jumpsuits take the guesswork out of putting together an entire outfit and will totally keep you on trend this spring/summer season.
My absolute fav is this bohemian little number by DKNY: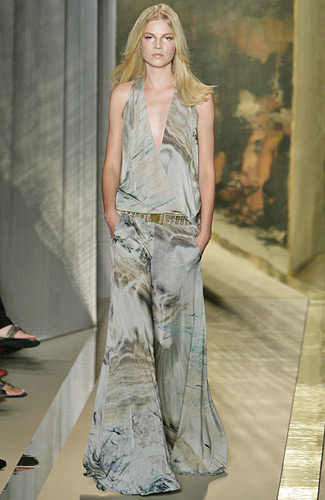 Diane Von Furstenberg has a very fun orange print sheer jumper perfect for the beach: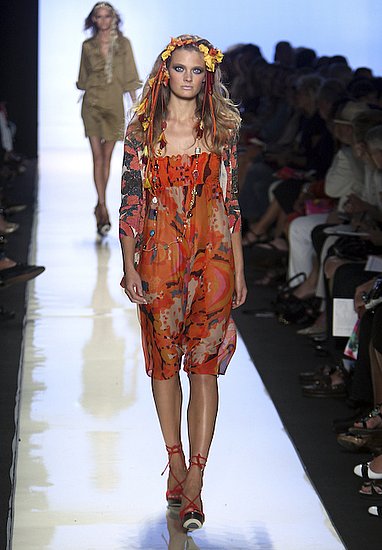 (Photos from Style.com Spring 2009 Collections)
Here are some more jumpsuit ideas and inspirations for your wardrobe this spring, including the most important: a figure flattering all black jumpsuit. We all sometimes need the slimming "illusion" of all black now don't we mommies?!!