Ever since being selected to design gowns and dresses for first lady, Michelle Obama (see Inauguration gown and Vogue cover), Jason Wu is quickly becoming a fashion force to be reckoned with in the land of style.
On day 1 of New York Fashion Week Fall 2009, the Taiwan native presented an exquisite extended showing of an amazing combination of romantic silouettes, colors and fabrics.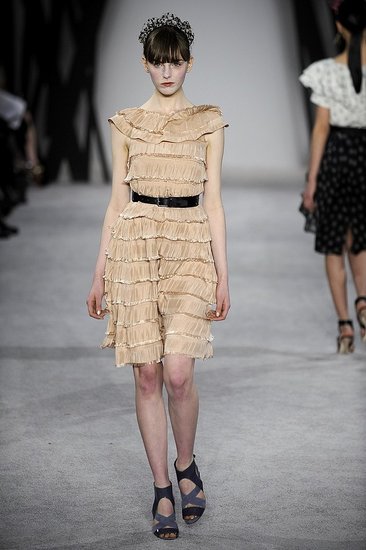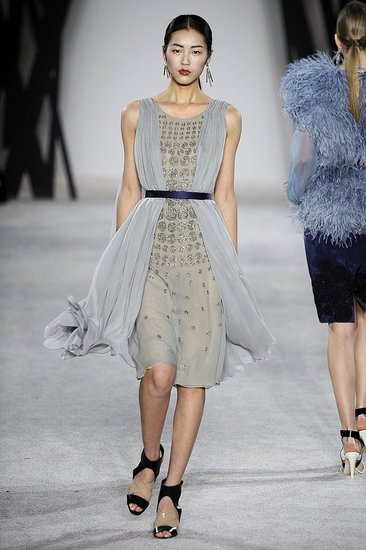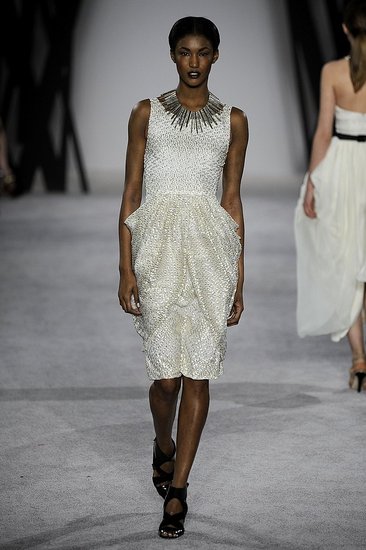 Photos by Chris Moore/Catwalking
Jason Wu described his fall collection as: "Not bubbly or cute, but very grown-up,"  inspired by a book of fairy tale drawings by Victorian-era artist Arthur Rackham. That meant lots of romantic — but not girlie — dresses with couture-like details, a Wu specialty. (source: LA Times)
Most importantly, this also means that Stylemoms all over the globe will now have an entire new set of wardrobe options to help them look fabulous! Give me one of everything please!
See the entire collection at Coutorture