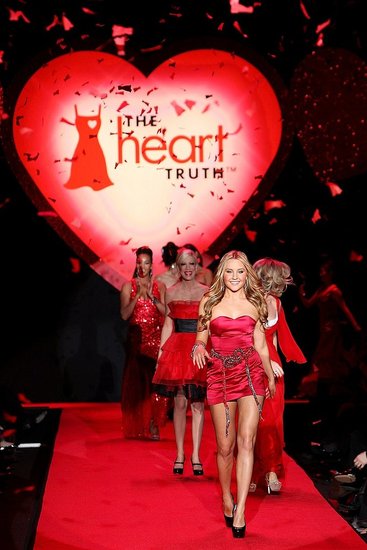 Earlier this month, millions of women wore RED celebrating American Heart Month with the Go RED Campaign. Continuing the movement, Heart Truth kicks off Fall 2009 Mercedes-Benz New York Fashion Week with a star-studded runway exhibit featuring celebrity stylemoms and women such as Katie Couric, Nia Long, Valerie Bertinelli, Cicely Tyson, Vivaca A. Fox, Patricia Arquette, Kristi Yamaguch, Hillary Duff and Wonder Woman – Lynda Carter.
Heart Truth commissioned a plethora of American designers and a couple from the U.K. including: Donna Karan, Carolina Herrera, Vera Wang, B Michael, Max Azria, and Marchesa.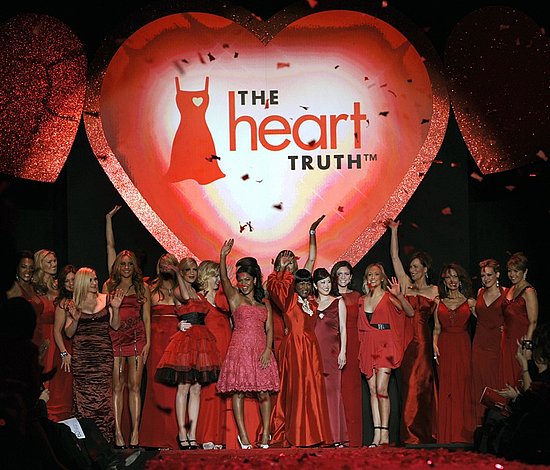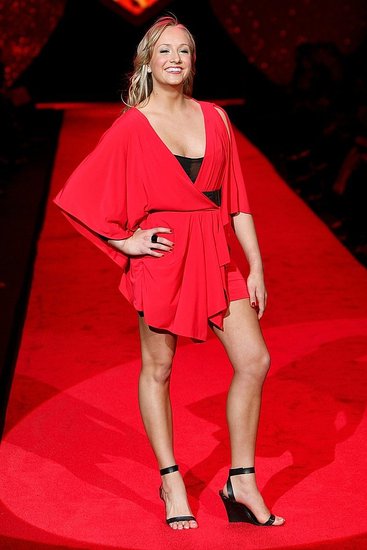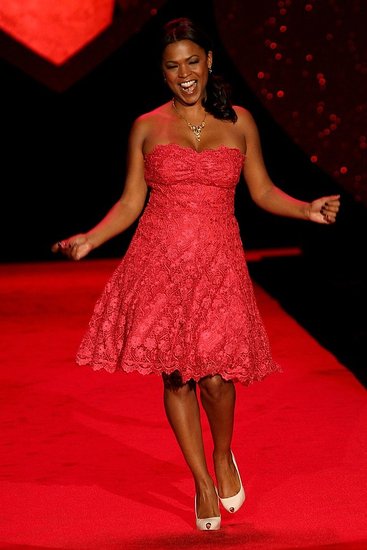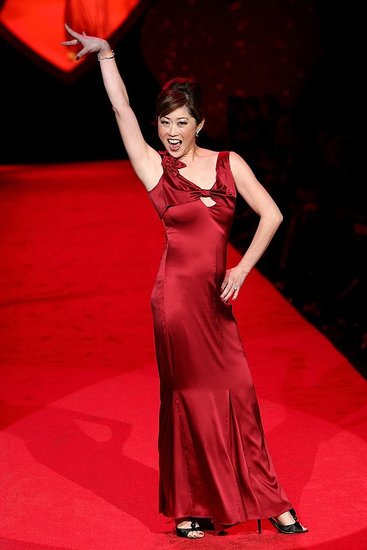 Individual photos: l-Nastia Liukin, r-Nia Long, bottom-Kristi Yamaguchi   Photography by Scott Gries/Getty Images
Check out video highlights of the show from our friends at MyItThings – and don't laugh too much at the opening when Amanda Byrnes looks like she's gonna take a tumble at any moment – hehehe!!